Our Winemaker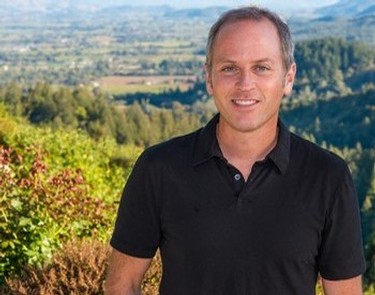 Michael Hirby
Michael Hirby is a winemaker driven by an intense passion for wine. After gaining a degree in Philosophy from Colorado College, Michael worked as a sommelier at the award-winning restaurant Primitivo (Colorado Springs, CO), honing his tasting skills and gaining expertise with the world's greatest wines. Before moving to Napa Valley, he spent an extended period tasting with winemakers in France, where he learned that some contemporary winemaking rules are meant to be broken, and his traditional, natural approach became entrenched.
Michael moved to the Napa Valley in 2000 and got his start in the cellar with Les Behrens (Behrens & Hitchcock). In 2002 he was hired as the Winemaker for Realm Cellars, where he spent 8 years crafting some of Napa's most coveted Cabernets.
The Napa Valley Register recently said, "Hirby has become one of the top winemakers in the valley, having made high-profile wines at Realm, Behrens Family (formerly Behrens & Hitchcock), D.R. Stephens Estate, Husic Vineyards and Sarocka Estate, among others." He is committed to making the highest-quality, most enticing wines in the world.
Implicit Cellars is excited to have Michael's skill set on our winemaking team. His palate, vision and detailed winemaking practices are a big part of what makes Implicit Cellars stand apart.
In addition to Implicit Cellars, Michael is currently the Consulting Winemaker for several other ultra-premium wine projects, as well as making his own brand, Relic. If he is not in the vineyard or winery, you may find him engaged in one of his other passions – cooking and playing guitar.

~~ "A winemaker has 40, maybe 50 vintages in them. Each vintage also comes with a certain amount of optimism — can this one be the one?" Mike Hirby
Follow the journey!
Sign Up For Our Newsletter
Keep up to date on the latest wine releases, events, and promotions.